Managing inventory is one of the greatest challenges in business. Fluctuating demand for products, if not forecasted accurately, can mean an oversupply of some items, filling warehouse space unnecessarily, while an undersupply can leave the shelves empty. Poor organisation can lead to delays in transportation, while manual recording of stock levels and shipments is not a cost-effective use of time.

At the heart of inventory lies the one aspect of the business operation that you cannot afford to short-change customers in: service. Good customer service is one of the most powerful assets a business can own. The constant availability of product lines and the rapid fulfilment of orders will help reinforce the reputation of your business, contributing to its successful growth over time as a leader in its sector.
Inventory Management Software can ensure the supply chain operates smoothly and free of problems, boost productivity and ensure the warehouse integrates seamlessly with your sales channel. Peaks and troughs in demand for different products will become a managed part of the manufacturing and sales cycle, rather than periods of difficulty.
Target 1: To Ensure Full Stock Availability
Excess stock occupies warehouse space disproportionately, increases inventory costs and, ultimately, may result in excess waste if a product line reaches the end of its lifecycle. An undersupply of a product causes the supply chain to grind to a halt, damages profits and harms the reputation of the brand. Inventory management can help ensure that the appropriate quantity of products is available for shipping, especially if demand forecasting software is used to anticipate periods of high and low consumer demand.
Target 2: To Improve The Efficiency Of The Inventory
An automated approach to inventory management will reduce time-consuming data logging tasks and decrease the chance of human error. As demand fluctuates throughout the year, with stock levels rising and falling in response, Inventory Management Software will manage the process more quickly and accurately than a human could alone.
Target 3: To Achieve Best Value In The Inventory System
Inventory Management Software can generate cost savings in several ways. More accurate management will reduce human errors, eliminating the associated costs, while an automated inventory system can shorten the supplier lead time and improve product trackability. This can improve business relationships and give you access to more advantageous prices in future.
Target 4: To Provide Credible Data To Support Strategic Planning
When integrated with demand forecasting, effective inventory management can provide invaluable data to support strategic planning for the business. A better understanding of supply and demand, for example, can contribute to more accurate sales forecasts, while the ability to calculate inventory turnover rate can influence decisions about how to reduce the inventory and lower the associated costs.
Find Out More
To find out more about our Inventory Management Software, get in touch to arrange a free demonstration so you can discover how it could revolutionise your inventory management strategy.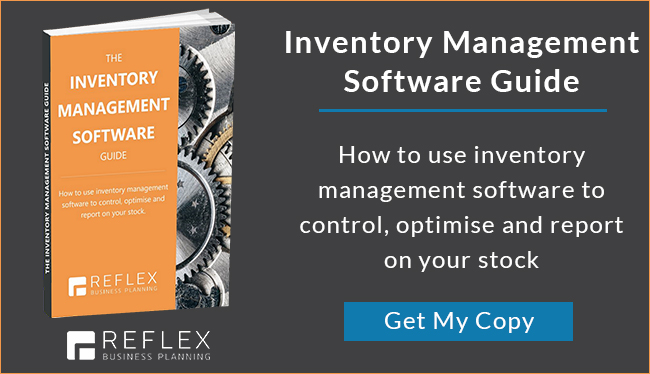 Image Source: Unsplash